Biography: Eva Wisnik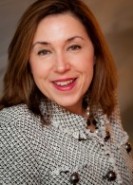 Eva Wisnik, President of Wisnik Career Enterprises, Inc., is dedicated to helping firms hire, train and retain the best talent.
Since founding Wisnik Career Enterprises, Inc. in 1996, she has placed over 575 recruitment and marketing professionals into large, medium-sized and boutique firms. Additionally, she has conducted more than 600 CLE-approved business and professional development training programs to enable attorneys to achieve long-term career success and add maximum value to their clients.
Prior to starting Wisnik Career Enterprises, Inc. in 1996, Eva was the Director of Recruitment and Training for Schulte Roth & Zabel and Cadwalader Wickersham & Taft, as well as a recruiter for Lehman Brothers. Eva's first-hand knowledge of the day-to-day business operations within a legal environment has empowered her to provide the best possible service to her clients, over 120 law firms, including 74 of the AmLaw 100 firms.
Wisnik training programs range in topics from new business development skills, time and project management, interviewing skills and the use of the Myers-Briggs Type Indicator to master individual communications and marketing styles. Her programs are customized for attorneys, as well as human resources and marketing executives.
Eva has been a featured speaker at numerous legal industry events, including the American Lawyer Media-Chief Recruiting & Development Officer Forum, Law Firm Chief Marketing Officers' Forum, NALP Annual Education Conference, NALP Board of Directors, NALP End-of-Season Series, Legal Marketing Association's Annual Conference & Exposition, LexisNexis Conference, and the Practicing Law Institute. As a guest speaker at attorney retreats, she offers innovative tips to help firms thrive and compete in today's challenging legal environment.
Nationally, Eva's business and professional development insight has been sought by journalists from The New York Times, The Wall Street Journal, Business Week, TIME magazine, Good Morning America, Court TV, Bloomberg Small Business Report, Working Mother and CBS Marketwatch.com to name a few media outlets. Since 2003, Eva has offered ongoing career advice to the 6.2 million TV viewers of Comcast Network's CN8's show, "Your Morning."
Eva holds an MBA in Marketing from Fordham University and a BA in Psychology from Barnard College. She is certified in the Myers-Briggs Type Indicator, the Campbell Interest & Skills Inventory, and the Franklin Quest Time Management Program. She is the former President of the New York City Recruitment Association and the Fordham Women in Business.
Married to attorney, Robert Wisnik, and a mother of three children, Eva lives in Irvington, New York. Wisnik Career Enterprises, Inc. is based in New York City.
Email Eva at ewisnik@wisnik.com.
Download V-Card