About Us
Our goal is to help you achieve your goals!
In 1996, Eva Wisnik founded a training and placement firm for the legal community. Since then, WCE has worked with 86 of the AmLaw 100 firms nationwide. We are dedicated to placing top-quality candidates in law firms. We have placed more than 800 Marketing, Recruiting, and PD Professionals over the course of the past 24 years. We are THE Recruiters for Recruiters, PD, and Marketing Professionals.
In addition, Eva has conducted more than 625 training programs on topics ranging from Interview Training to Time Management. Our sessions are tailored to each Firm's needs and expectations. Wisnik also provides industry information on salaries and department structures and has conducted more than 50 surveys for law firm professionals.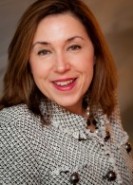 Eva Wisnik
President &
Founder
Bio